<< | site map | >>
What our customers have to
say about our bootcamps:
(view all testimonials here)
"...definitely a worthwhile investment."
Ing. Pedro Fernando Pardo R., Software y Servicios Informáticos Ltda
"This being my first IBE event I did not know what to expect, but it did exceed expectation as compared to other in-depth trainings I've attended. ... I absolutely would recommend the HK software team!"
Dustin Waling, BuilderMT''
"I wanted to thank you for the past 2 days training. It was been a pleasure meeting you and really really educational training. It was a lot of material covered and I look forward we can work together soon."
Eduardo Rocha, Avatar Solutions
"...very informative. Customer projects that I have implemented ... can now be extended and optimized even further on the basis of the newly acquired knowledge.
"... I can develop much faster in the database and integrate these improvements in customer projects and also in our ERP software.
"Holger Klemt also constantly offers tips, advice and guidance .. so that you can avoid a variety of "beginner mistakes" from the outset, which would otherwise make life very difficult later.
"Participation in IBExpert workshops is firmly fixed in my schedule every 1-2 years."
Michael Clemens, Line Software GmbH
"Three days pure Firebird: Firebird internals, Firebird replication, Firebird configuration, repairing Firebird, optimizing Firebird, basically: all things Firebird. It's not possible to pack more Firebird theory and practice into three days!
"The very next day, following the recommendations, we set about configuring a new PC as a Firebird server, initially without any software optimization: a LIKE search across all data by customer name previously took about 15 seconds, with the new server 2 seconds. Price of the previous server: 3,500 €, price of the new FB-Server PC: 1,000 €.
"We will need a few months to digest it all, and implement other parts of our newly gained knowledge. Thanks for the video recordings; they help enormously!"
Chris Hölzemann, Jürgen Medart, Ingenieurbüro Medart
""We would like to thank you for an excellent workshop. We've really learnt a lot about Firebird and IBExpert...
"PS: This was by far the best workshop I've ever participated in!" "
Jakob Töws,
Tele-Trac Kommunikations GmbH
view all testimonials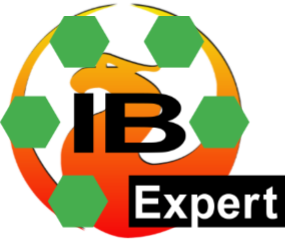 IBExpert Firebird 3 Bootcamp administrative tasks, day 3
Day 3:
Administrative tasks
Visualize a database model using IBExpert
Export a database model for version control in SVN or similar
Use IBExpert to set up versioning of stored procedures and triggers
Automate metadata comparison between the development database and the production database
Automate an automatic data synchronization between multiple databases using scripts
Data backup using Backup tools during normal operation
Optimize running time of the data backup
Shadow as an alternative high-speed backup method
Basic knowledge of replication as a real-time backup
Measure hardware speed and compare using IBExpert Benchmark
Tips and Tricks to optimize hardware and software for a Firebird Server
Duration:
1 day, 9:00 am until 6:00 pm
Dates:
21.03.2018 (German language)
13.06.2018 (German language)
Fees:
The fees depend upon which Bootcamp you wish to participate in at which location. Please mail sales@ibexpert.biz for our written quotation.
All prices subject to 19% German VAT/sales tax, when the event is being held in Germany. Other venues are subject to the VAT/sales tax rates and regulations in the country where the event is taking place.
You can reserve your place in our online shop or by e-mail to sales@ibexpert.biz.
Please refer to our IBExpert Contract Terms for the Provision of Consultancy and other Professional Services (General Terms and Conditions Services) and Terms and conditions.
You can book your place in our onlineshop or by email to sales@ibexpert.biz.
We recommend you bring a laptop with your own development environment, as we like to demonstrate the technologies presented during the workshop based on real customer projects.

---
Terms and conditions
All fees are subject to the VAT/sales tax applicable in the country where it is taking place. This also applies to international participants. The participation fee is payable immediately upon receipt of invoice. Participation is possible only if payment has been received in full before the workshop begins. Workshop participation can be canceled up until 3 weeks (21 days) before the bootcamp begins.
In case of cancellation, the organizer will levy a cancellation fee of EUR 250 per person excluding VAT. After this date, it is no longer possible to cancel and the workshop fee must be paid in full.
The organizer reserves the right to make changes to the training program for organisational or other reasons. Payments will be refunded if the workshop has to be canceled by the organizer. Further legal claims against the organizers are explicitly excluded.
Please refer to our IBExpert Standard Business Terms, in particular the IBExpert Contract Terms for the Provision of Consultancy and other Professional Services (General Terms and Conditions Services).
The fees apply to online bookings in our online shop and immediate payment by bank transfer or using PayPal or Visa/Mastercard. The prices in our online shop are quoted excluding VAT! The number of places is limited. Should you have any further questions please contact sales@ibexpert.biz or call +49 (0) 4407 3148770.

<< | Sitemap | >>