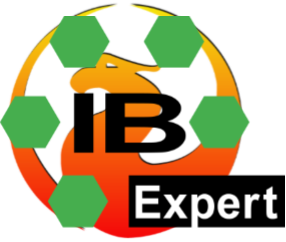 "Thanks for a very enlightening bootcamp in Orlando, Florida. I certainly learned a lot and look forward to putting at least some of into effect with my own systems. I also now realize that I need to spend more time with ibeblock so as to be more productive."
Bruce Eglington
"The Bootcamp was a valuable learning experience for my staff and I. We have been using Firebird and IBExpert for many years, but the presenter was extremely knowledgeable and was able to offer a fresh perspective to several issues we have. Overall, it was two days and $$ well spent."
Rick Long, Spectrum Software, Inc.
"I found the IBExpert Bootcamp in Orlando to be quite elucidating, our company has been using Firebird for years and I learned that we are not using Firebird to its full potential. We have been hesitant to move from Firebird 2.5 to 3, but the techniques I was able to observe at the class convinced me to move ahead with beginning the upgrade process with the assistance of IBExpert Developer Studio. I also learned methods that will greatly enhance our ability to support our clients across the globe. Thanks for the great experience!"
Roark Sheehan
"I found the 2-day IBExpert Bootcamp to be very helpful and informative. The built-in IBExpert benchmark tool will be very useful in evaluating our client's hardware ability to efficiently host a Firebird database. The information presented during the Bootcamp will also help us during our transition from Firebird 1.5/2.5 to Firebird 3.0. Holger and Christian are very knowledgeable in Firebird techniques and optimization strategies and I would highly recommend their services."
Kenneth Severud, BuilderMT
"The Firebird Admin Bootcamp was very informative, being able to sit down to better understand the behind-the-scenes of Firebird and IBExpert is well worth the investment. I can now better utilize the software and tools to help with managing and providing recommendations to our clients."
Roger Long, BuilderMT
"This being my first IBE event I did not know what to expect, but it did exceed expectation as compared to other in-depth trainings I've attended. ... I absolutely would recommend the HK software team!"
Dustin Waling, BuilderMT
"In the Bootcamp I received a lot of important information to improve the performance of our applications and the replication between servers in Firebird, I'm sure our customers will receive the benefits of these new tips and information. It is definitely a worthwhile investment."
Ing. Pedro Fernando Pardo R., Software y Servicios Informáticos Ltda
"I wanted to thank you for the past 2 days training. It was been a pleasure meeting you and really really educational training. It was a lot of material covered and I look forward we can work together soon."
Eduardo Rocha, Avatar Solutions
"Three days pure Firebird: Firebird internals, Firebird replication, Firebird configuration, repairing Firebird, optimizing Firebird, basically: all things Firebird. It's not possible to pack more Firebird theory and practice into three days!
"The very next day, following the recommendations, we set about configuring a new PC as a Firebird server, initially without any software optimization: a LIKE search across all data by customer name previously took about 15 seconds, with the new server 2 seconds. Price of the previous server: 3,500 €, price of the new FB-Server PC: 1,000 €.
"We will need a few months to digest it all, and implement other parts of our newly gained knowledge. Thanks for the video recordings; they help enormously!"
Chris Hölzemann, Jürgen Medart, Ingenieurbüro Medart
"We would like to thank you for an excellent workshop. We've really learnt a lot about Firebird and IBExpert. The following topics were particularly important for ourselves: transaction control und error detection; Firebird database replication; shadows; developing Client/Server apps; hardware recommendations and Firebird server configuration; upgrade to Firebird 3.0 and the advantages compared to Firebird 2.5.
"PS: This was by far the best workshop I've ever participated in!"
Jakob Töws, Tele-Trac Kommunikations GmbH
"The Bootcamp was, as was my previous participation in several IBExpert courses or workshops, very informative. Customer projects that I have implemented and which have been in use for a long time (replication, archive database, log triggers, etc. ...), can now be extended and optimized even further on the basis of the newly acquired knowledge.
"Working with IBExpert is continually improved, thus I can develop much faster in the database and integrate these improvements in customer projects and also in our ERP software.
"Holger Klemt also constantly offers tips, advice and guidance based on his very long experience, among other things: what should be taken into consideration when implementing customer requirements, so that you can avoid a variety of "beginner mistakes" from the outset, which would otherwise make life very difficult later.
"Participation in IBExpert workshops is firmly fixed in my schedule every 1-2 years."
Michael Clemens, Line Software GmbH
Further information:
Interested? Please mail sales@ibexpert.biz and we will send you our written offer.
Should you prefer a different selection of topics, that is not a problem: Just ask us - Anything that is possible, we are happy to do!
Request our written quotation: sales@ibexpert.biz.


<< IBExpert Firebird Bootcamps in Orlando, Florida, USA | Sitemap | Bootcamp database web applications using Firebird >>