What our customers have to
say about our bootcamps:
(view all testimonials here)
"Thanks for a very enlightening bootcamp in Orlando, Florida. I certainly learned a lot and look forward to putting at least some of into effect with my own systems. I also now realize that I need to spend more time with ibeblock so as to be more productive."
Bruce Eglington
"The Bootcamp was a valuable learning experience for my staff and I. We have been using Firebird and IBExpert for many years, but the presenter was extremely knowledgeable and was able to offer a fresh perspective to several issues we have. Overall, it was two days and $$ well spent."
Rick Long, Spectrum Software, Inc.
"I found the IBExpert Bootcamp in Orlando to be quite elucidating, our company has been using Firebird for years and I learned that we are not using Firebird to its full potential. We have been hesitant to move from Firebird 2.5 to 3, but the techniques I was able to observe at the class convinced me to move ahead with beginning the upgrade process with the assistance of IBExpert Developer Studio. I also learned methods that will greatly enhance our ability to support our clients across the globe. Thanks for the great experience!"
Roark Sheehan
"I found the 2-day IBExpert Bootcamp to be very helpful and informative. The built-in IBExpert benchmark tool will be very useful in evaluating our client's hardware ability to efficiently host a Firebird database. The information presented during the Bootcamp will also help us during our transition from Firebird 1.5/2.5 to Firebird 3.0. Holger and Christian are very knowledgeable in Firebird techniques and optimization strategies and I would highly recommend their services."
Kenneth Severud, Builder MT
"The Firebird Admin Bootcamp was very informative, being able to sit down to better understand the behind-the-scenes of Firebird and IBExpert is well worth the investment. I can now better utilize the software and tools to help with managing and providing recommendations to our clients."
Roger Long, Builder MT
view all testimonials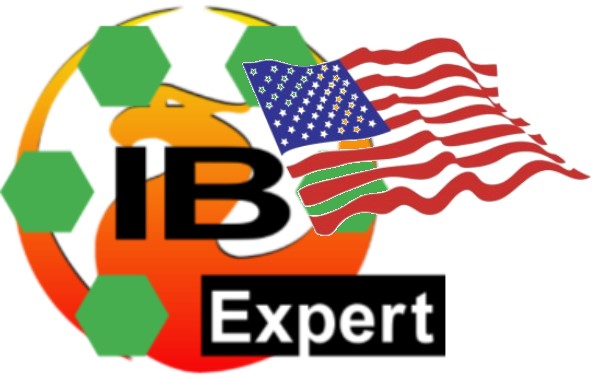 IBExpert Firebird Developer Week
Mark your calendar and make sure you don't miss our IBExpert Firebird Developer event in Orlando, Florida. Holger Klemt, our IBExpert founder with over 30 years database development experience will visit IBExpert office in Orlando, Fl from Germany and present 3 individual training sessions for Firebird database developers and administrators, but also for companies that are interested to move towards Firebird technology for their individual project or for the entire company. Each day will be an individual boot camp covering specific Firebird database topics. Each session will be recorded and made available for participants including the covered material and examples.
Contact us at contact@ibexpert.com soon for pricing information and boot camp registration or any further questions you might have.
Day 1:
Client Development
Server-side monitoring of database applications establishing a 24/7 monitoring protocol on the server
Network monitoring of database communication at TCP/IP packet level
Identify and access automatically component-generated SQL's
SQL's with or without parameters? Advantages and disadvantages!
Integrate block commands
Server Development
Basic knowledge regarding the Firebird server functionalities and architecture
Detect inadequate transaction handling and access impact
Locate long-running transactions in operation, identify the cause
Techniques to end long-running transactions on the server side
Analyze trigger sequences and log the process
Measure and evaluate speed benefits of stored procedures
Create and debug stored procedures and trigger using IBExpert
Global database analysis: lack of primary keys, detection of duplicates, false and missing indices
Use calculated fields for maximum performance and manage display using permissions
Use data types and table definitions properly
Correct use of execute statement on external
Administrator tasks
Use IBExpert to set up versioning of stored procedures and triggers
Automate metadata comparison between the development data and the production database
Automate an automatic data synchronization between multiple databases using scripts
Data backup using Backup tools during normal operation
Shadow as an alternative high-speed backup method
Measure hardware speed and compare using IBExpert Benchmark
Tips and Tricks to optimize hardware and software for a Firebird Server
Firebird 3.0
What does the new multiprocessing capability in Firebird 3.0 really achieve?
Application possibilities of packages and internal functions
What needs to be considered with migrating to Firebird 3.0?
Benchmark comparison Firebird 2.5/Firebird 3.0
IBExpert
Tips and tricks for everyday work
Day 2:
Firebird database replication techniques build right into the Firebird engine. Be in control of your data flow throughout your system.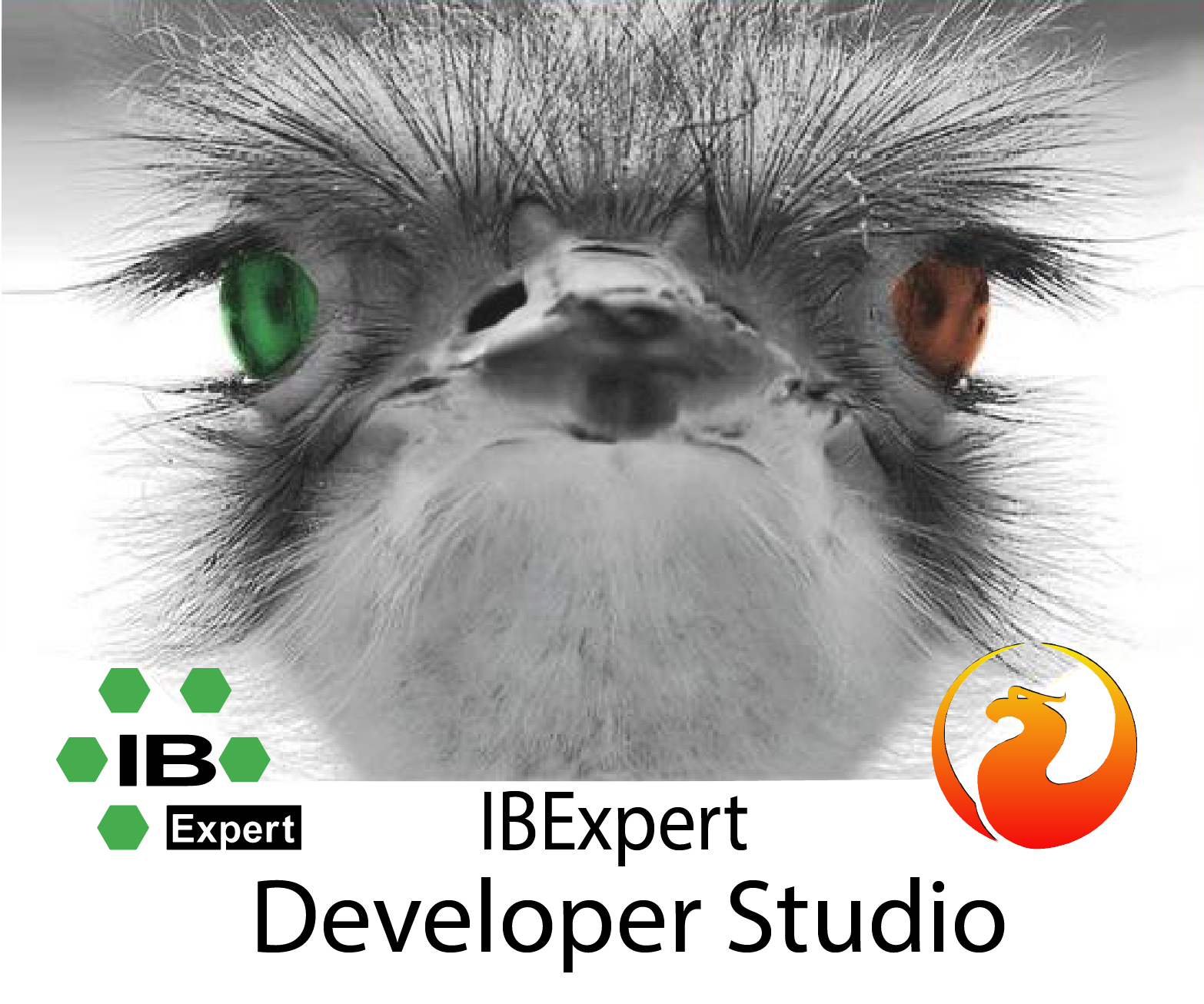 Master/Slave replication
Master/Master replication
Asynchronous and Synchronous
Day 3:
Converting MSSQL and Oracle database to Firebird.
Learning techniques to migrate MSSQL/Oracle databases to Firebird
MSQL and Oracle database replication to Firebird
All participants will have the chance to purchase all IBExpert software products at special Bootcamp rates!
Duration:
3 days, 9:00 am until 6:00 pm
Location:
400 Woodbridge Rd
Longwood, FL 32779
Accommodation: There are a number hotels in the immediate vicinity, which you can view online here. Please book yourself!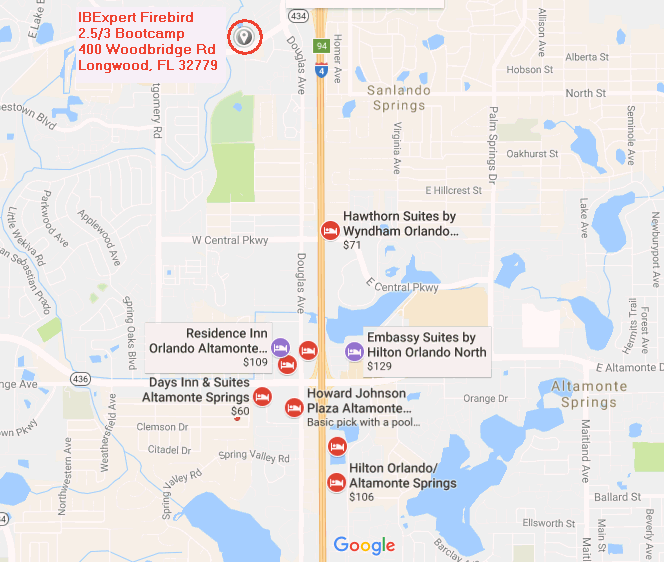 .

Please refer to our IBExpert Contract Terms for the Provision of Consultancy and other Professional Services (General Terms and Conditions Services) and Terms and conditions.
You can book your place by mail to contact@ibexpert.com.
---
Terms and conditions
All fees are subject to the VAT/sales tax applicable in the country where it is taking place. This also applies to international participants. The participation fee is payable immediately upon receipt of invoice. Participation is possible only if payment has been received in full before the workshop begins. Workshop participation can be canceled up until 3 weeks (21 days) before the Bootcamp begins.
In case of cancellation, the organizer will levy a cancellation fee of $ 250 per person excluding VAT. After this date, it is no longer possible to cancel and the workshop fee must be paid in full.
The organizer reserves the right to make changes to the training program for organisational or other reasons. Payments will be refunded if the workshop has to be canceled by the organizer. Further legal claims against the organizers are explicitly excluded.
Please refer to our IBExpert Standard Business Terms, in particular the IBExpert Contract Terms for the Provision of Consultancy and other Professional Services (General Terms and Conditions Services).
The fees apply to online bookings mailed to contact@ibexpert.com and immediate payment by bank transfer or using PayPal or Visa/Mastercard. The prices in our online shop are quoted excluding sales tax! The number of places is limited. Should you have any further questions please contact sales@ibexpert.biz or call 407-288-8070.

<< IBExpert Firebird Bootcamp as corporate training | Sitemap | IBExpert Firebird Bootcamps: What our customers say >>