You are familiar with the problem: Your application software responds very slowly and so you are thinking about a server exchange.
Even if software is poorly programmed, the software speed can still be significantly improved by replacing the server. This considerably reduces the waiting times in daily processes and you and your employees can be much more productive.
Reserve a test connection on a Firebird server.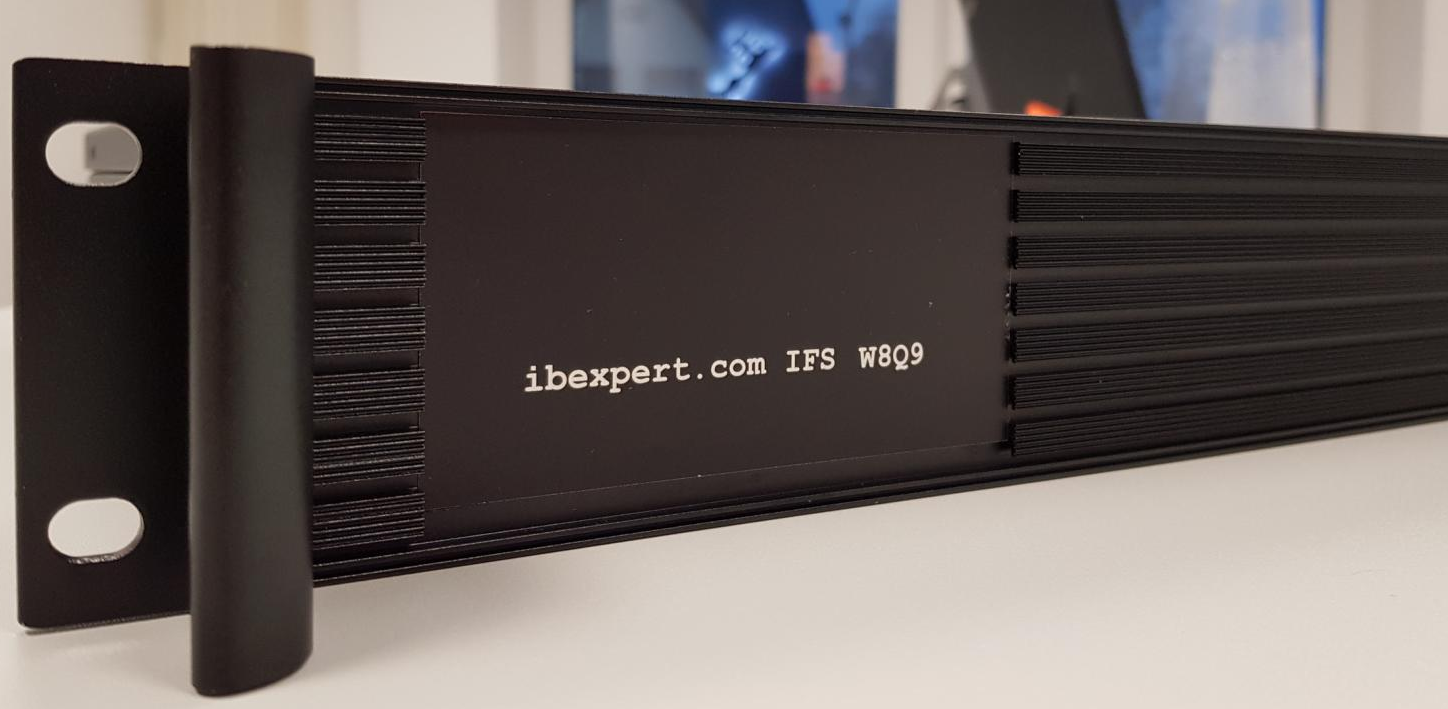 Ubuntu Linux is installed on the IFSML test server. A Windows VM provides the RDP access.
We can provide you with pre-installed test environments for many software products on a Windows VM that can be accessed worldwide via remote desktop. You can install your software product yourself on the VM.
You then upload your own database backup and restore it on the pre-installed Firebird server.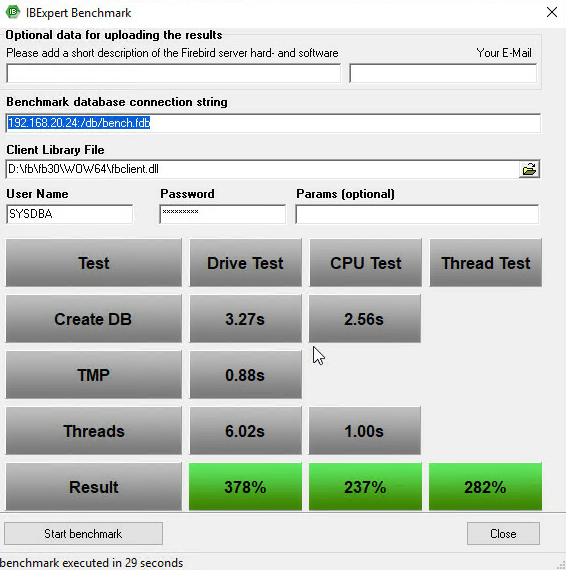 If you wish, we can assist you with this, with our IBExpert und Firebird hotline service.
After the database has been restored and your software installed, you can test using the usual amount of data used in daily operation in your database, and not just using a nearly empty demo database which would not provide reliable results.
Please note that, depending on the software manufacturer, you may need a serial number to install your software as a trial version on the test server. Please clarify this with your software provider.
We are happy to help you with this as well with our IBExpert und Firebird hotline.
Once the installation is successfully completed, you can test the system for a period of 48 hours free of charge and as often as you like.
Simply start reports or dialogs that you know to be particularly slow and compare the response time with your server.
If, following your test, you are impressed by our server speed, then you can order our IFSML and you will receive your new, fast server directly by parcel service within just a few working days. Please note that all orders are subject to advance payment.
As part of our Hardware maintenance and RemoteDBA service we help you to transfer the database from your old, slow server to the new, fast IFS server.
If, contrary to expectations, you do not see any real benefits, just let us know and we will completely overwrite the files you have uploaded and your login access will be closed.
Click here to go to view details of our IFSML servers. We are happy to assist you in choosing a server that is tailored to your needs. Please contact us at ifs@ibexpert.biz.
Our free offer for software manufacturers:
Reserve a remote test site where you install your software permanently!
This allows you to convince your customers who complain about the performance of your software that the performance problems are caused by the hardware chosen by the customer, and that your software works quickly and reliably. It has never been so easy to address performance issues reported by the customer with a concrete proposal for improvement using a remote demonstration. Ultimately, both you and your customer benefit from this unique test environment.
If you would like a test installation in our data centre, please contact us at ifs@ibexpert.biz.
<< Firebird IFSML with Linux Server Betriebssystem | site map | IFS Server Benchmarks >>