<< IBExpert Database menu | IBExpert | Register Database >>

tutorial available
Information appertaining to any of the registered databases can be viewed in IBExpert in the Database Properties editor, started using the menu item Database / Database Registration Info... or the DB Explorer right-click menu: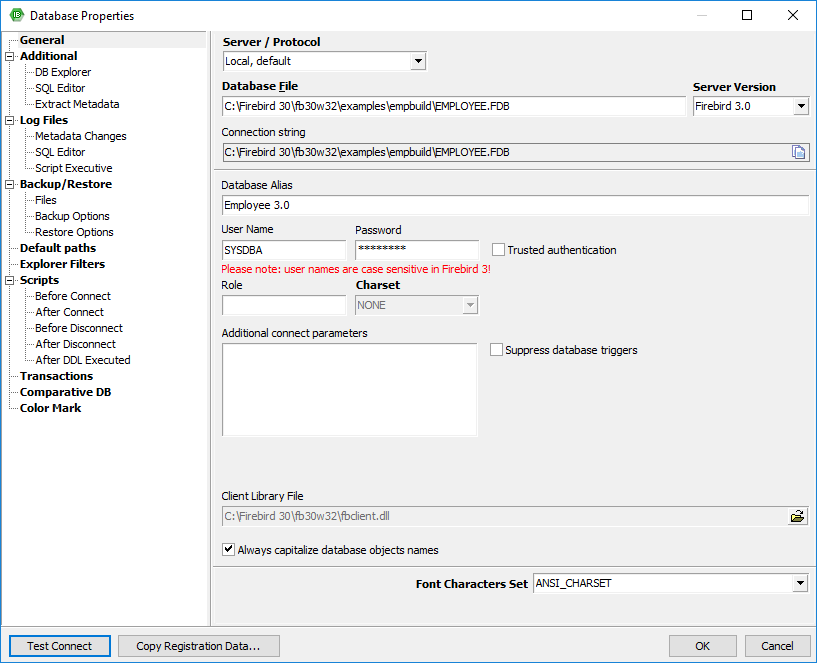 The information displayed here is that which was entered, when the database was originally registered (please refer to Register Database for details).
The tree in the left panel shows the various registration options available. Certain items may be amended here. Again please refer to Register Database for further information.

Register Database
Default character set

back to top of page
<< IBExpert Database menu | IBExpert | Register Database >>