<< Keyboard Templates | IBExpert | Object editors options >>

tutorial available
The General templates menu item can be found in the IBExpert Options menu. This can be used to standardize and automate the naming conventions of new database objects, and in some cases, to edit SQL code templates for creating some of these objects.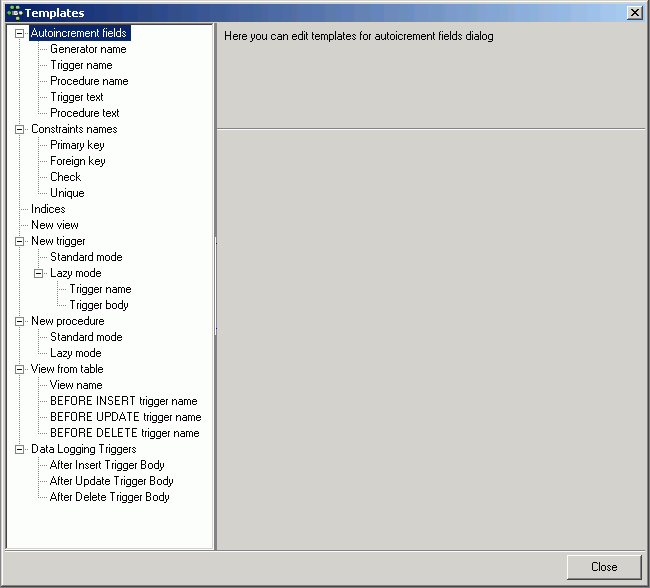 Below are a couple of illustrations of such templates.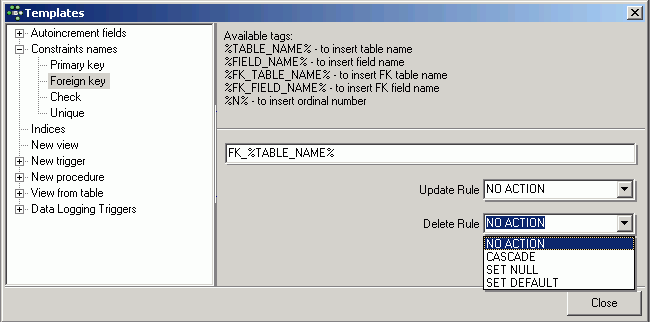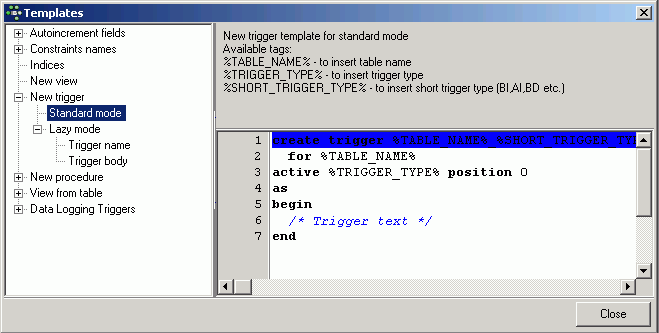 It is even possible to specify your own standard triggers for data logging, limiting logged information to specific key data.
The Data Logging Triggers option became obsolete in 2009 and was replaced by an IBEBlock directly in the Log Manager. Please refer to this subject directly for further information.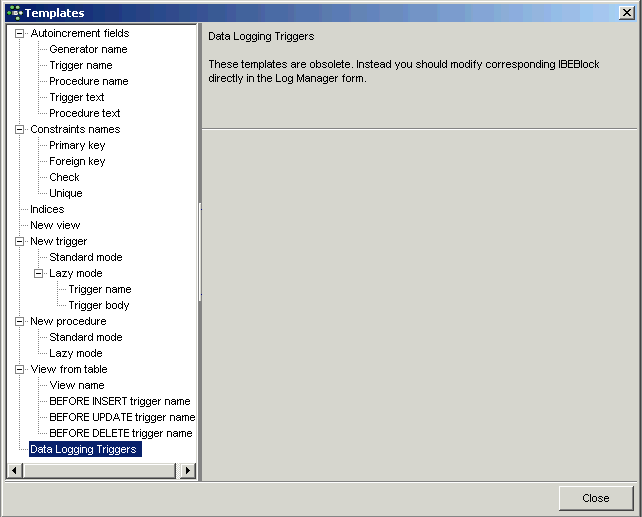 back to top of page
<< Keyboard Templates | IBExpert | Object editors options >>