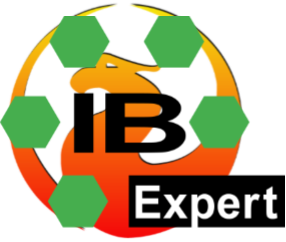 Come and visit us for the week and participate in both bootcamps:
Register for the whole week and take advantage of our attractive rates.
Locations:
Fees:
The fees depend upon which Bootcamp you wish to participate in at which location. Please mail sales@ibexpert.biz for our written quotation.
All prices subject to 19% German VAT/sales tax, when the event is being held in Germany. Other venues are subject to the VAT/sales tax rates and regulations in the country where the event is taking place.
You can reserve your place by e-mail to sales@ibexpert.biz.
We recommend you bring a laptop with your own development environment, as we like to demonstrate the technologies presented during the workshop based on real customer projects.

---
Terms and conditions
All fees are subject to the VAT/sales tax applicable in the country where it is taking place. This also applies to international participants. The participation fee is payable immediately upon receipt of invoice. Participation is possible only if payment has been received in full before the workshop begins. Workshop participation can be canceled up until 3 weeks (21 days) before the bootcamp begins.
In case of cancellation, the organizer will levy a cancellation fee of EUR 250 per person excluding VAT. After this date, it is no longer possible to cancel and the workshop fee must be paid in full.
The organizer reserves the right to make changes to the training program for organisational or other reasons. Payments will be refunded if the workshop has to be canceled by the organizer. Further legal claims against the organizers are explicitly excluded.
Please refer to our IBExpert Standard Business Terms, in particular the IBExpert Contract Terms for the Provision of Consultancy and other Professional Services (General Terms and Conditions Services).
The fees apply to bookings mailed to sales@ibexpert.biz and immediate payment by bank transfer or using PayPal or Visa/Mastercard. The prices in our online shop are quoted excluding VAT! The number of places is limited. Should you have any further questions please contact sales@ibexpert.biz or call +49 (0) 4407 3148770.

<< IBExpert und Firebird Power Workshop | Sitemap | IBExpert Firebird 3 Bootcamp >>