Optimized and dedicated for Firebird databases
0.2 TB SSD for operating system
1,6 TB SSD NVMe memory for Firebird 2.5/3.0/4.0 databases/backups
Optional up to 3,2 TB NVMe SSD space
Optional up to 12 TB SATA SSD space
Dual Network interface: 10 GB RJ45 compatible 1 GB RJ45, optional 10 GB SFP+
32 GB RAM optional up to 128 GB
Operating system Linux Ubuntu LTS
1.5 U height / 19 inch width, 40 cm length rack case
Price from EUR 4,980*
The price includes a Linux operating system installation optimized for Firebird.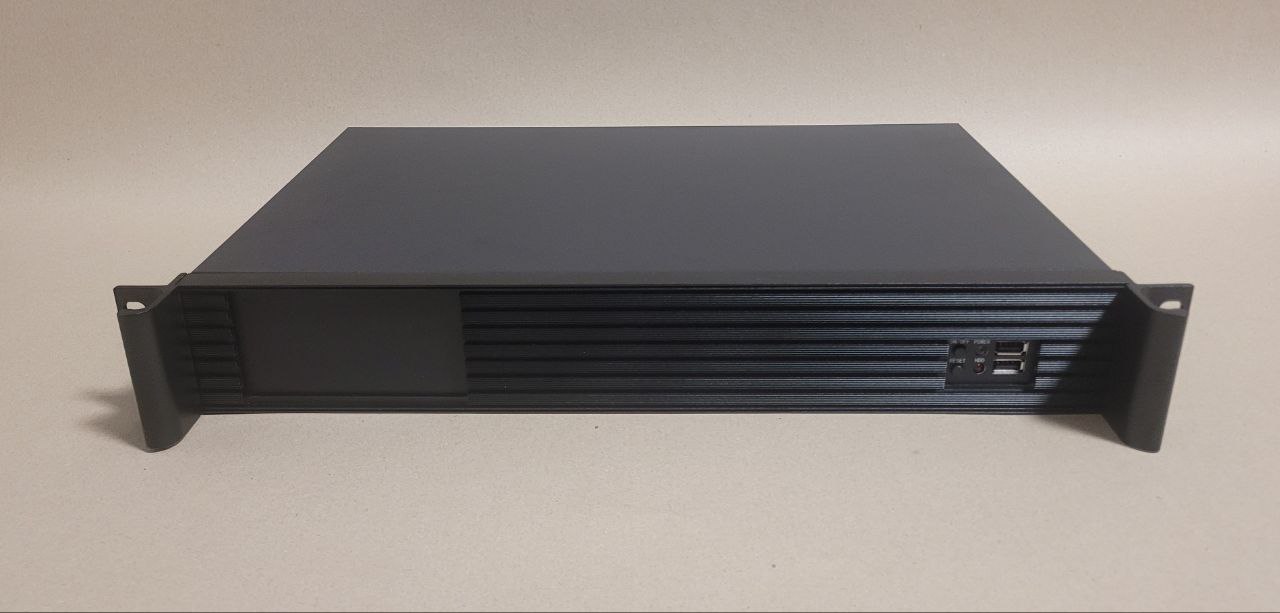 We offer further Firebird IFS servers according to your requirements on request: sales@ibexpert.biz.
Due to their high reliability, our current configuration is delivered with an SSD for the databases. This SSD deployment delivers optimal performance for the Firebird database with maximum stability.
For 100% reliability, we recommend using a second, identical Firebird IFS server, so that the databases can be protected by supplementary hardware with hourly backup/restore, or by replication at extra cost.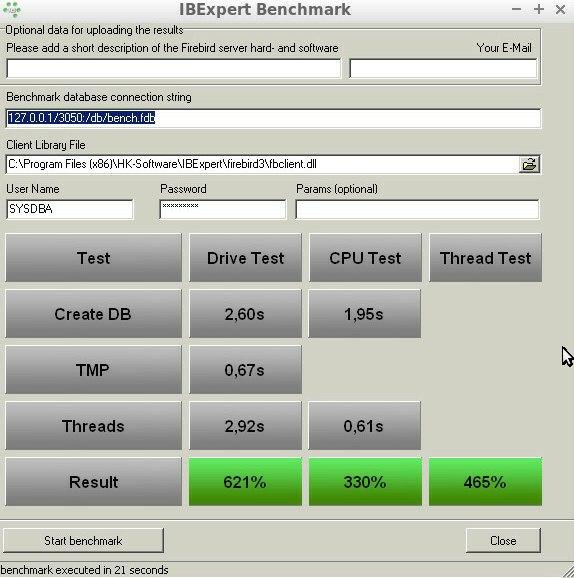 The IFSLR servers achieve IBExpert benchmark values between 320% and 640% with the current 64-bit Linux Firebird versions 2.5 and 3.0, and have proven to be extremely fast and reliable in our pre-installed configuration.
Important: The IFSLR servers are configured to be used exclusively as fast Firebird servers.
You have full access to all Firebird directories and database paths, but cannot install any other software on this server for performance and security reasons.
After the transfer has been carried out together with you by remote maintenance and the Firebird databases have been set up, we will also set up a backup/restore for you, so that your data backups are reliably performed daily. The data backups are additionally secured on any other drive in the network or in the cloud.
Hardware maintenance and RemoteDBA
The RemoteDBA is a database administrator who remotely accesses the database systems to carry out their work.
This offers the advantages of geographical and temporal independence for database maintenance.
Almost all database-relevant activities on physical and virtual environments, such as monitoring, database operation and prompt troubleshooting, are covered by this service.
The contract is for a maintenance period of 4 years per IFS server and is valid from the date of order.
The basic setup of your IFS servers is included in the hardware maintenance and RemoteDBA package and guarantees optimal performance.
Changes and patches are applied by IBExpert in agreement with both parties.
In the event of a server failure, IBExpert GmbH will take care of the recovery of the defect IFS server as part of the Hardware Maintenance and RemoteDBA package and, if possible, restore it remotely.
In the event of a hardware defect, the server is replaced with a functioning version.
The statutory warranty period for our devices is 24 months in accordance with § 438 BGB (German Civil Code) as a bring-in service.
If the defect is not covered by legal warranty, then the repair will be carried out for a fee, and the repaired server will be returned to you.
During this period, you are not entitled to an exchange or replacement server.
Maintenance contract and RemoteDBA for 4 years: EUR 1,499.00
Offer subject to change without notice.
Delivery dates on request, payment in advance.
The specified delivery dates are always non-binding.
* All prices excl. sales tax/VAT where applicable. Transport costs depend upon delivery location.
<< IBExpert Firebird Replication | site map | IBExpert Firebird IFSMR with Linux Server Betriebssystem >>